Sailing on the Urdaibai estuary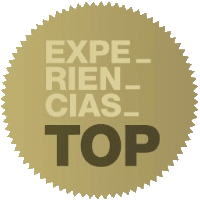 Sail on the Urdaibai estuary in the Biosphere Reserve, accompanied by a guide who is also a storyteller, plus a snack and traditional Basque music live.
We'll set out from Mundaka aboard a comfortable boat, accompanied by the pilot, a storyteller and a musician who will be our guides for this trip on the inland waters of Urdaibai.
We'll have the chance to discover the main natural, cultural and historical traits of this setting in an exclusive way.
But the most attractive, interesting part will certainly be when we anchor and try some local food, accompanied by short live performances of traditional Basque music.
When we moor and go ashore, our guide will immerse us in a setting of stories and legends about the places we can see from the boat or even go and visit the castle of Arteaga, the town of Gernika, the beach at Laida, Murueta, the harbour at Mundaka and so on.
un día inolvidabe

Isabel Peralta - 2022-08-30

Fuimos en familia a conocer la reserva del Urdaibai y nos volvimos con un recuerdo maravilloso: el sitio, el recorrido, la amabilidad y simpatía de Iñaki , las explicaciones de un guía genial. A ritmo de canciones de nuestra tierra y probando productos típicos de aquí y con el tiempo que nos acompañó en todo momento. Los niños se pudieron incluso bañar en frente de la isla de Izaro!!Gracias equipo. Recomendable cien por cien.

Excursión ría

Claudio - 2022-08-27

Experiencia buena, guías excelentes. Recomiendo vista con niños

Muy simpáticos

Anderjong - 2017-08-02

Hicimos un recorrido en familia ( adolescentes y abuelos incluidos...) con un piloto y un cuenta cuentos muy amables , simpáticos e interesantes. Una vuelta muy amena y un paisaje precioso empezando en el puerto de Mundaka. La degustación de txakoli y productos de la tierra así que las canciones en euskera, un éxito total... ! Vale la pena y recomendamos sin reserva
We work with local suppliers and the confirmation of availability is not always immediate. In order to have enough time get the confirmation, please make your reservation at latest before 18:00 the day before the activity. For activities that take place on Monday, please mek your reservation before friday at 18:00.
Includes: Urdaibaiko ibaiadarrean barrenako paseo gidatua, Urandere itsasontzian, gidari/ipuin kontalari batek eta musikari batek lagunduta
Geldialdiak, ibaiadarreko toki esanguratsuenetan (lehorrera jaisteko nahiz ainguratuta egoteko)
Bertako produktuek osatutako aperitiboa
Euskal musika tradizionaleko piezen interpretazioa, itsasontzian


Do not includes: Ez du barne hartzen esperientziaren abiapunturako garraioa

Minimum & Maximum of participants: Ez dago gutxienekorik. Gehienez, 20 lagun.

Duration: About two hours

When to go: not available till June

Hour & Meeting Point: Port of Mundaka
Time according to the tide.

Languages: Spanish, Basque

Important Notes: rice acording number of people:

1 pax....160 €
2 pax.......80 € per person
3 pax......53 € per person
4 pax......40 € per person
5 pax.....40 € per person
6 pax.....40 € per person
From 7 to 14 people ...... € 35 per person.
From 15 to 20 people ... € 30 per person.