Traditional Basque cookery workshop in Pasai Donibane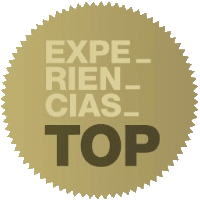 Discover the secrets of the most famous dishes in Basque cuisine with top chefs and enjoy freshly-prepared food on a terrace beside the sea.
At the foot of the mountain of Jaizkibel, on a terrace lying right beside the sea in Pasai Donibane, is the Ziaboga restaurant, an attractive meeting point for lovers of the most authentic cuisine.
Start with a coffee and an introductory talk by our cook, Álex Barcenilla, and his team, ready to welcome you to a workshop where you'll make some of the most famous dishes in traditional Basque cuisine, such as "chipirones" (small squids in their ink) or hake in green sauce.
Once you've rolled up your sleeves, if the weather has allowed fishing, you'll get to meet Juanito Makazaga, a veteran squid fisherman who will join the workshop to show you his catch and let you in on all the secrets of this, our star product.
With the food freshly prepared and the table laid, you'll go into the dining room to enjoy a delicious meal in a cosy, relaxed atmosphere.
No customer comments for the moment.
We work with local suppliers and the confirmation of availability is not always immediate. In order to have enough time get the confirmation, please make your reservation at latest before 18:00 the day before the activity. For activities that take place on Monday, please mek your reservation before friday at 18:00.
Includes: Sukaldaritza-tailerra (kafea, solasaldia eta ikastaroa; txipiroi-arrantzale beterano batek lagunduta).
Bazkaria.
Ikastaroaren dosierra.

Do not includes: Joan-etorria esperientziaren tokiraino.

Minimum & Maximum of participants: Min 4 people
Max 15 people

Duration: 4 hrs

When to go: Urte Osoan:
Goizetan: 11:00tik 13:00ra
Arratzaldetan: 18:30tik 20:30ra

Languages: Spanish, english and french

Important Notes: Izen ematea bertan behera uzteko gutxienez 48 orduko aurrerapenarekin jakinarazi.